Patient Access and Health Economics   
As a full-service market access provider, Biointelect partners with clients to deliver tailored solutions across the product life cycle for better healthcare outcomes. 
Our Patient Access and Health Economics Services 
The increasing complexity of medical technologies requires innovative approaches to reimbursement strategy that bridge the gap between the technical nature of innovation and what represents value to the payer. Biointelect delivers innovative, cross-functional solutions across the product life cycle, from early-stage development through to launch and beyond. We provide a cross-functional team with expertise in areas including market access and reimbursement, regulatory affairs, medical affairs, and commercial and real-world evidence to optimise your launch strategy and post-launch activities.
Deep, long-term relationships are an important aspect of how we work with clients, payers, key opinion leaders, patient advocacy organisations and other stakeholders, utilising data and insights to elucidate the value of new technologies.
Patient Access and Healthcare Outcomes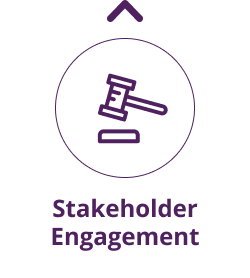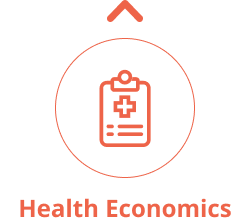 Our team of experienced reimbursement strategists, with experience spanning Australia and major global markets, will collaborate with you to understand key aspects of the value of your product.
We facilitate workshops and provide advisory services to guide investment decisions and trial design to maximise each value inflection point and reduce the risk of delay in late-stage development.

Biointelect provides data-driven insights and strategies to navigate reimbursement pathways in Australia and internationally, investigating opportunities for accelerated pathways and innovative access models that are both time- and resource-efficient.
We review clinical trial design and data against our market assessment and advise on positioning and complementary evidence-generation strategies to support the value of your product.
Collaborating with stakeholders at this stage is key to elucidating product value and gathering the data and evidence required by reimbursement decision-makers.

We act as your liaison for direct engagement with the Australian Government and health technology assessment agencies, including the PBAC and MSAC, including representation at pre-submission and agency meetings and negotiation activities.
We facilitate stakeholder engagement, generate robust evidence and design post-market data-gathering activities to drive successful reimbursement outcomes.
If required, we can design bespoke commercial solutions in partnership with our sister company, Biocelect, a full-service pharmaceutical company.
Health Economics and Health Technology Assessment 
Bespoke health economics and HTA solutions at your stage of product development:
Analysis of drivers of product value from health economic/HTA perspectives in major global markets.
Early-stage health economic modelling to identify key value drivers and pricing potential.
Support for submissions to the PBAC (Pharmaceutical Benefits Advisory Committee), MSAC (Medical Services Advisory Committee) and Life-Saving Drugs Program (LSDP) in Australia.
Data Strategy and Real World Evidence Generation 
A personalised strategy to enable you to generate the evidence you need for your product:  
Disease burden studies, including primary research.
Engagement with key opinion leaders and data custodians to identify data sources.
Design of post-marketing data collection and real-world evidence studies.
External Stakeholder Engagement and Policy
Meaningful interactions with external stakeholders through trust and leadership in the health and life sciences sectors, including:
Insights from key external stakeholders.
Design and facilitation of policy roundtables and fora with clear and actionable outputs.
White papers informed by thorough research, analysis, expert input and stakeholder engagement. See Resources for our recent thinking.
Keynote speakers.
Why Biointelect for Strategic Market Access and Health Economics?

Trusted Partner in New Product Commercialisation
We go the extra mile to delight our clients by developing a deep understanding of your organisation, products, pipeline, customers and stakeholders.

Data-Driven Decision Making
Biointelect utilises data and unique insights from a network of trusted advisers to design a market access strategy and uncover the value story for your product.

We collaborate with industry, government, and not-for-profit organisations to drive positive changes across the health and life sciences sectors in Australia and internationally.
The landscape of vaccines in Australia is marked by stringent guidelines and a competitive marketplace and above all a focus...
Introduction The European medical market is the second-largest medical device market following the US, requiring newfound innovation for pharmaceutical companies...
Wherever you are in your new product journey, Biointelect's unique expertise across each stage of the life science value chain means we are ready to bring your innovative life science to market. 
Take the next steps in advancing healthcare for all by contacting our team of local Australian and global life science experts today.